Storvätteshågna in the County and Province of Dalecarlia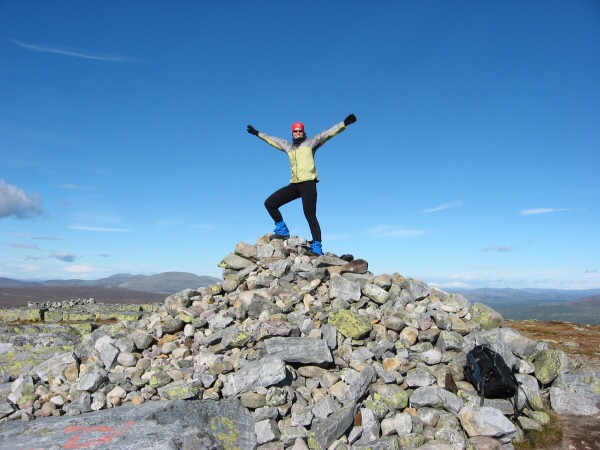 Eva on the highpoint of Dalecarlia a beautiful day of fall foliage.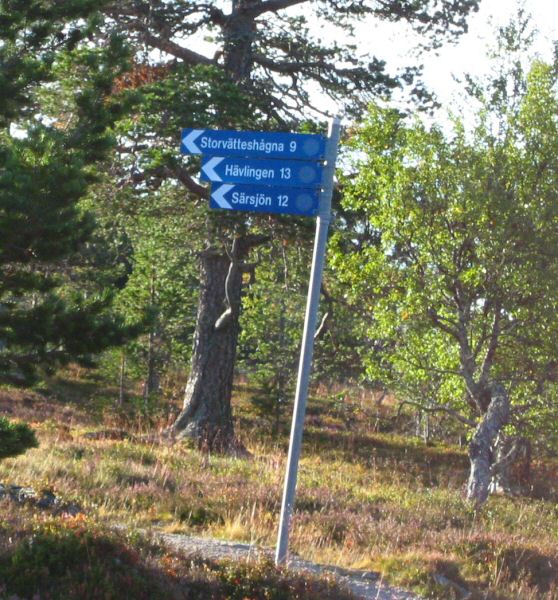 Trail marker close to the gravel parking. The trail is gravel to start with but changes to a rocky mountain trail after a while.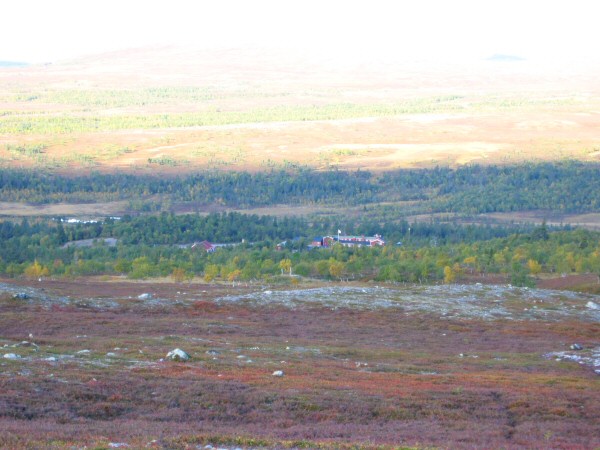 The view of the Mountain Lodge and the fall foliage from the first hill along the trail. The lake Grövelsjön, that gave the name to the lodge, is visible in the sun beyond the Mountain Lodge.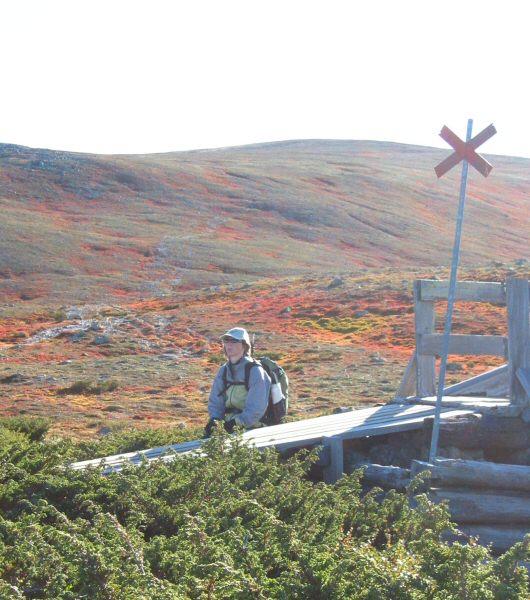 The bridge over the creek Foskan. It is situated between the Upper Fosk Lake and the Middle Fosk Lake. The highpoint and the trail to the summit is in the background.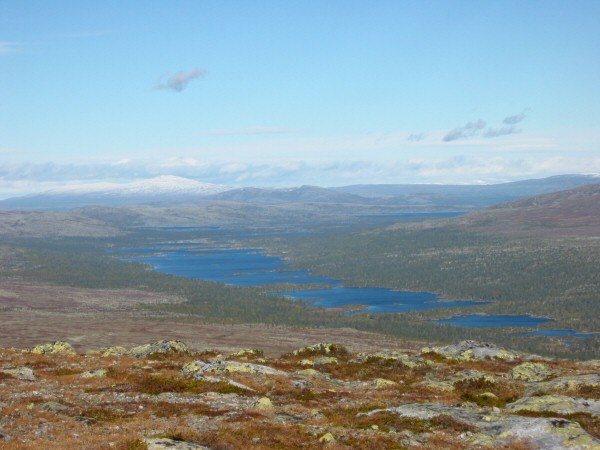 The Northern view from the summit. The lakes are inside the Töfsingdalen National Park. A snowy summit is visible in the background.
---
webmaster@sverigestak.org Last modified: Sun Oct 09 11:30:57 W. Europe Daylight Time 2005